Development & Consulting Services
Developing land in Costa Rica can be challenging. There are countless permits and agencies you will need to know…we've done it before. Let us help you cut through the red tape saving you time and money.
We Know the Rules & the Government Institutions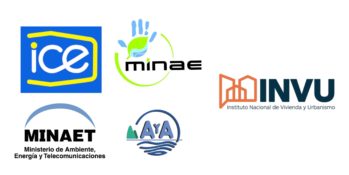 If you and your investors choose to develop in Costa Rica, it is critical to the financial success of your project that you are familiar with the federal agencies you will deal with to get your project approved. Our knowledge of the development process, and our experience with these agencies can help you avoid costly delays.
We stay abreast of all legislation related to development, including environmental studies, water and waste, physical infrastructure, and permitting, to include such details as:
Proper setbacks
Usage rules and development issues related to water sources
Zoning (e.g., how far away does a bar have to be from a church or a school?)
Interested in Developing Land in Costa Rica? Please contact us for a free, no-obligation informational meeting.
Contact us at any point during your project, whether you've not yet started, or, if the project has become stuck in local or regional bureaucracy.  Let us help you cut through the red tape, and save you and your investors time and money.